Montana-Dakota Utilities – Online Account Services
It's easy to manage your Montana-Dakota Utilities account online. Our online account services will give you the flexibility of reviewing your account information and monitoring your monthly usage history throughout the year.
These handy self-service tools not only let you pay online, but also offer you the convenience of making any needed changes to your account information, quickly and securely, 24/7.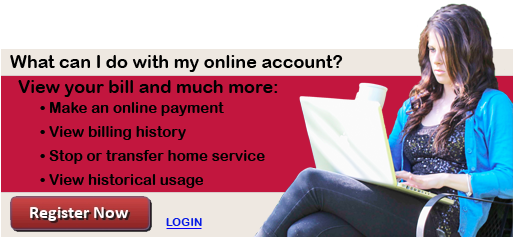 By registering your account online you can also:
 – sign up for automatic payments
 – view payment history
 – manage multiple accounts
 – signup for paperless billing
 – start home service
 – annual graph comparison history
Go Mobile! Enjoy easy navigation from your smartphone or tablet.