Whether building a deck or planting flowers, please follow the landscaping guidelines presented below for building or planting around your utilities. 
Meters
Leave at least 2' clearance on the sides of your gas meter and 3' of clearance in the front
Do not place items on or near meter
Cut back overgrowth to maintain clearances
Do not plant large shrubs or trees near or in front of the meter
Consider access to meters when planning construction or landscape projects
Do not enclose the meter in a deck, box, or other structure
Keep meters clear of snow and ice
Keep sources of ignition at least 3' from all sides of the gas meter
When installing an RV concrete pad or extending your driveway, make sure the plastic sleeve is protecting the gas riser from the concrete.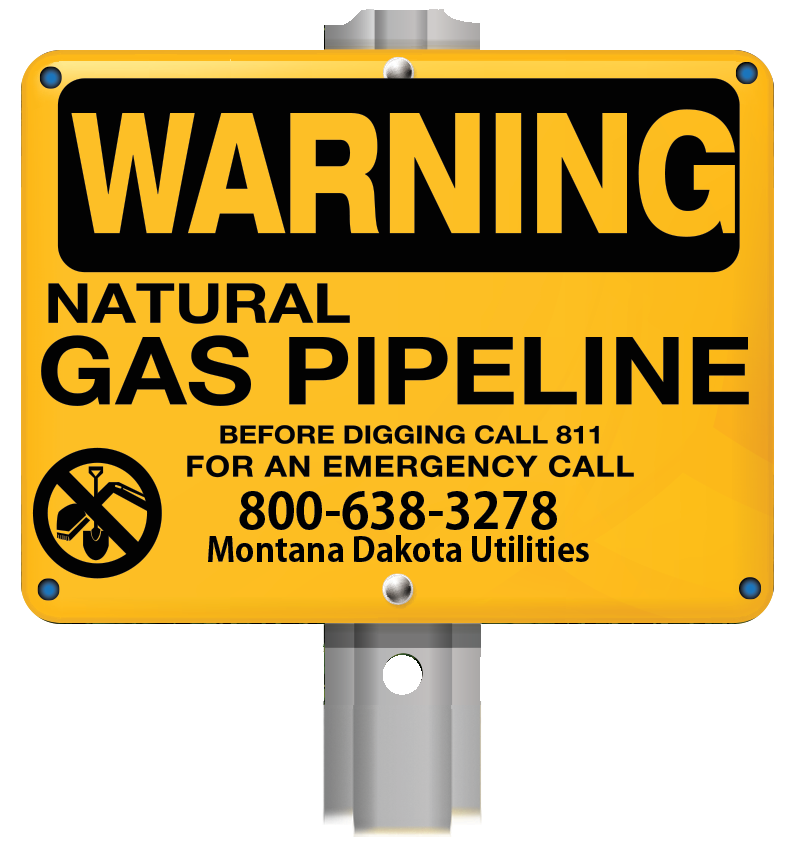 Pipeline Markers
Do not damage or remove pipeline markers
Cut back overgrowth to maintain visibility
Locate Marks
Do not destroy, remove, cover, or alter paint/flag locate markings (unless excavation project has concluded)
Do not build structures (sheds, shops, garages, etc) or firepits over top of underground utilities (represented by locate marks)
Consider relocating your dig project if within several feet of locate marks, or carefully hand dig to avoid damaging underground utilities
Landscaping Around Transformers
In many of the newer neighborhoods, MDU installs the electric facilities underground. While this eliminates poles and lines overhead, it requires us to install transformers and junction boxes in your yard.
Many homeowners don't consider electric transformers and junction boxes beautiful lawn ornaments. They may try to disguise them with ornamental planting, which unfortunately creates a hazardous situation. For your safety and electric reliability, allow two feet of space on the sides and behind the transformer. Allow eight feet of space in front of the transformer.
Please understand that when crews have to gain access to this equipment they may not be able to avoid damaging your plantings. Occasionally, transformers may require extensive repairs, or may need to be replaced. In order to ensure the safe operation of this equipment and a safe work zone for our crews, along with avoiding damage to plantings, it is imperative to keep plantings and other obstructions clear of the equipment.